Board Members
Class of 2021
Teo Gonzalez
President
Teodoro.L.Gonzalez.Collazo.TU21@dartmouth.edu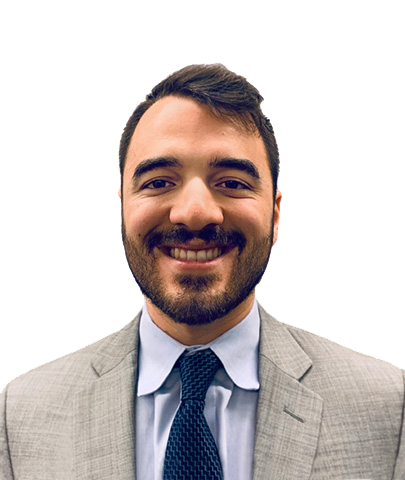 Teo was born in San Juan, Puerto Rico, but grew up in South Florida. For undergrad he went to the University of North Carolina at Chapel Hill (Go Heels!) where he majored in Health Policy and Management, at the Gillings School of Global Public Health, with a minor in entrepreneurship. After graduating from Carolina, Teo worked as a management consultant within Accenture's Health and Public Service practice where he focused on stakeholder readiness during large-scale system implementations. Outside of Student Board, Teo enjoys playing soccer, learning about venture capital and emerging markets, and assisting with Tuck's recruitment/yield efforts.
Roderick Milligan
Diversity & Inclusion Chair
Roderick.C.Milligan.T21@dartmouth.edu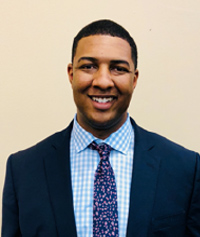 Roderick was born and raised in Augusta, Georgia. He attended Tuskegee University, where he received a B.S. in Electrical Engineering. While at Tuskegee, Roderick served as the President of the Gamma Epsilon Chapter of Kappa Alpha Psi Fraternity, Inc. from 2010-11. Prior to Tuck, he held various roles as a Drilling and Completion Engineer at Chevron. In addition to serving as the Diversity and Inclusion Chair, Roderick is a fellow at the Center for Digital Strategies. Outside of Tuck, he enjoys skiing, golfing, playing basketball, and spending time with his wife and son.
Christopher Li
Judicial Board
Christopher.X.Li.TU21@dartmouth.edu
Christopher Li is from Lubbock, TX but spent most of his time in MA before graduating from UNC Chapel Hill with a B.A. in Economics. He spent 7 years in agency-side digital marketing in SF, Boston, and NYC before escaping the city for Tuck. Christopher is an associate at the Center for Digital Strategies. He is passionate about the future of sustainable food production and plans to enter strategy consulting after graduating. On the Judicial Board, Christopher proud to not only uphold Tuck's values but also lead by example to foster a community that renders Judicial Board obsolete.
Elisabeth Sum
Social Co-Chair
Elisabeth.E.Sum.TU21@dartmouth.edu
Elisabeth, born and raised in the San Francisco Bay Area, has always considered California home. She crossed coasts to attend the University of Pennsylvania, graduating with a B.S. in Economics from Wharton. After graduation, she returned to California, working at Pacific Gas & Electric Company, a regulated energy utility. She held roles in finance, strategy & planning, transformation, and most recently before Tuck, as a Chief of Staff. Alongside Caroline, Elisabeth is determined to shape an inclusive, creative social experience for her Tuck family.

In addition to her service on Student Board, Elisabeth is a Forte Fellow, and a co-chair for Diversity Conference, Tuck Mentors, Tuck Gives, Tuck Follies, Tuck Dance, and the Mental Health and Wellness Initiative Peer Support Program. She also is a budding amateur figure skater, infamous cocktail mixologist, and a fanatic BTS enthusiast.
Caroline Raymond
Social Chair
Caroline.J.Raymond.TU21@dartmouth.edu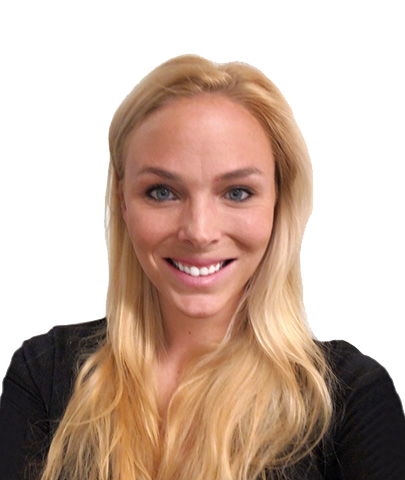 Caroline is a Downingtown, Pennsylvania native but spent the last 9 years living in Massachusetts. Caroline is a graduate of the University of Massachusetts Amherst where she received degrees in Finance and Economics from the Isenberg School of Management. While at UMass, Caroline was a pitcher and team captain on the varsity softball team. Prior to Tuck, Caroline worked in several financial services roles ranging from public financial consulting to high net worth and private equity lending. Caroline is a new member of the Student Board and spent most of her first year participating in Consulting club, the Entertainment Sports and Media club, captaining a Tripod Hockey team, and skiing.
Tara Nooyi
QLC Chair
Tara.K.Nooyi.TU21@dartmouth.edu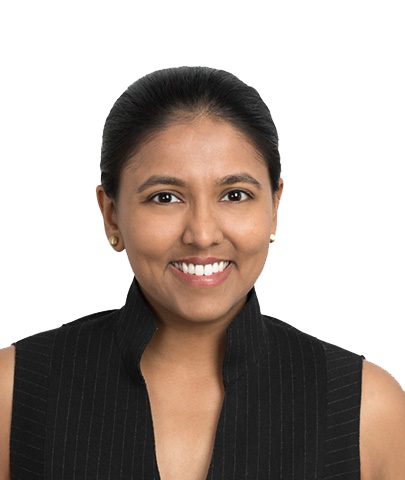 Tara was born and raised in Fairfield County in Connecticut. For her undergraduate degree, she attended NYU where she majored in Political Science with a minor in East Asian cultures. After graduating from NYU, she worked at Omnicom for 4 years as a digital strategist in their residency rotation program, and worked with the US Department of Defense on their counter violent extremism messaging strategies. Outside of the Student Board, Tara enjoys playing volleyball and tennis with her friends, trying new recipes, meeting new people, and helping Tuck in any way she can.
Jin Eo
International Experience Chair
Jin.Eo.TU21@dartmouth.edu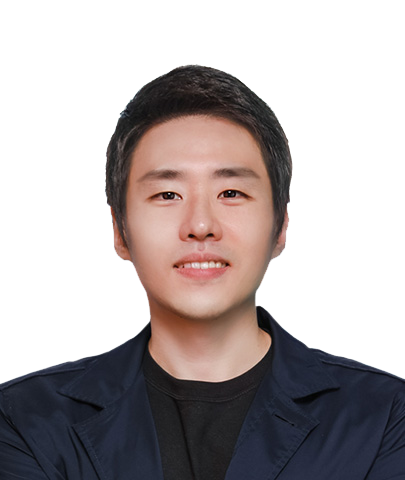 Jin was born and raised in Seoul, South Korea. He studied Political Science at Duke University. Prior to Tuck, he served his home country as an intelligence officer in the Korean Air Force. After discharge, he worked as a strategist at Samsung Electronics' Mobile Communication Division. At the Student Board, Jin focuses on issues related to international students and overall international experience of the Tuck community. In additional to the Student Board, Jin is the Co-chair of the Tuck Golf Club, loves great music and literature, and enjoys great company.
Catharine Keene
Club Chair
Catharine.O.Keene.TU21@dartmouth.edu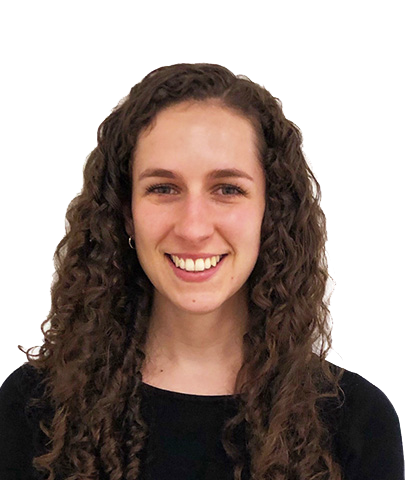 A native of Rhinebeck, New York, Catharine's love of the natural world led her to study Biology at Tufts University (with a second degree in French). After graduating, she pursued a Master's of Education at the University of Pennsylvania and taught 11th grade biology at St. Paul's School in Concord, New Hampshire through the Penn Residency Master's in Teaching fellowship. Eager to transition to the business world, Catharine then pivoted to work in Marketing at ClassPass, a fitness startup based in New York City. In addition to facilitating Tuck's clubs as Student Board Club Chair, Catharine is a Visiting Executive Fellow, Center for Business Government and Society fellow, Tuck Admissions Associate, and loves to hike and ski in the Upper Valley.
Caleb Dorfman
Academic Chair
Caleb.Dorfman.TU21@dartmouth.edu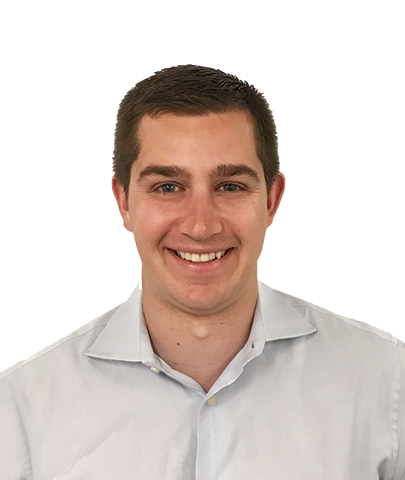 Caleb is a native of Port Angeles, WA. While he appreciates the Upper Valley's beauty, he firmly believes the ability to sail, ski, and hike in a single day in his hometown makes it the best area for recreation in the country. He attended Yale University, where he received a B.A. in Economics and was a four-year letterman on the varsity sailing team, served as the student representative to Yale's Committee for Teaching in the Residential Colleges, and was a member of Jonathan Edwards College's Student Activities and Residential Seminar committees. He most recently was an energy investment analyst in New York at Columbia Threadneedle Investments, a global investment manager. Prior to that, he was the lead coal and alternative energy sell-side equity research analyst at Simmons & Company International, the Houston-based energy only investment bank. He started his career following Yale as an Investment Analyst at DC Energy, a proprietary energy investment fund. In addition to being the Student Board's Academic Chair, Caleb is an Ayres Private Equity Fellow, a Revers Center for Energy Fellow, and is a co-chair of the Investment and Sailing Clubs and the Adam Smith Society. In his free time, he enjoys hiking, sailing, skiing and snowboarding, the arts, eating weird food, BBQ, Tripod hockey, living in a rural area, traveling to overlooked destinations, current and foreign affairs, economics, and learning about the world and people around him.
Omika Jikaria
Judicial Board Chair
Omika.R.Jikaria.TU21@dartmouth.edu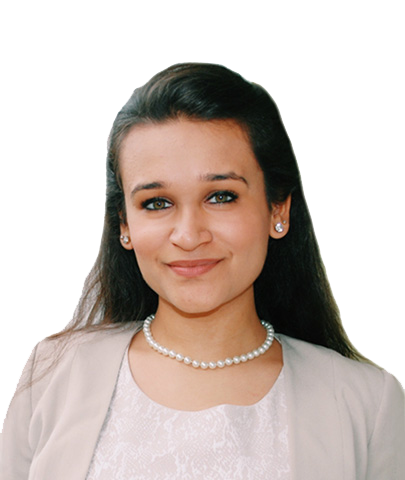 Omika is a proud native New Yorker. She has worked as a business analyst at Facebook, as an international microfinance fellow with Kiva in Cambodia, and as one of the first members of the operations team at IDinsight, an international development consulting firm with eight offices across Africa and Asia. Omika holds a Bachelor's degree from Georgetown University's Walsh School of Foreign Service. At Tuck, outside of her service on Student Board, Omika is a co-chair of the Marketing & Retail Club, South Asian Business Association, and Tuck Dance; additionally, she is a Tuck Admissions Associate and Leadership Fellow. Omika is also a semi-professional dancer, yoga and meditation instructor, and plant-based food connoisseur.
Nichula Witharana
Treasurer
Nichula.Witharana.TU21@dartmouth.edu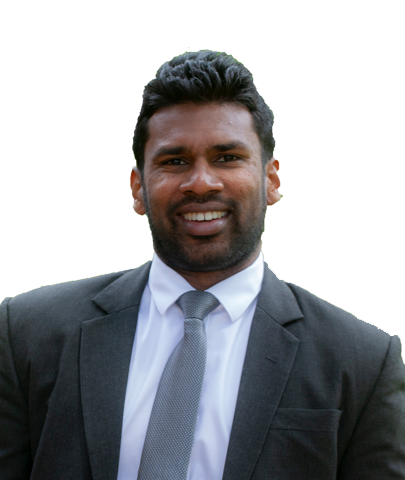 Nichula was born and raised in Colombo, Sri Lanka and moved to the USA for the first time to join Tuck. He graduated from University of Sri Jayewardenepura majoring in finance and has been working in finance ever since. Prior to Tuck, Nichula was an investment banker in Colombo and hopes to continue his career in New York. As the treasurer of the Student Board, Nichula helps the president with the annual budget and manages the payments for all student board sponsored activities. Outside of the student board, Nichula is a Co-Chair of the Finance Club, a Visiting Executive Fellow, a Nonprofit Board Fellow with the Center for Business Government and Society, a Co-Chair for the Diversity Conference 2020, loves traveling, and hanging out with Tuckies.
Peter Bourgeois
Tech Chair
Peter.L.Bourgeois.TU21@dartmouth.edu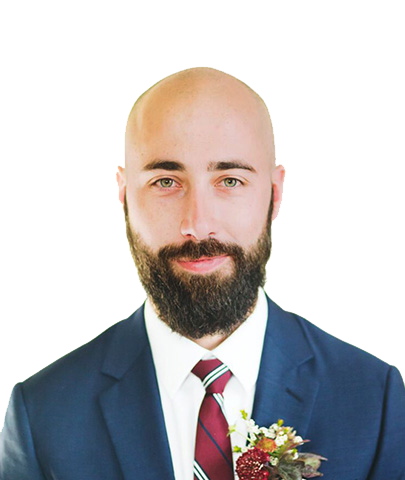 Peter was born and raised in Houston, TX. He attended Brigham Young University where he began his studies in music before pursuing a degree in Business Strategy. Prior to Tuck, he worked at Sears Holdings Corporation in their internal consulting program. He then joined Qualtrics in 2014 to help build out their customer success department. He remained at Qualtrics until their acquisition in 2019 and then moved to Hanover with his wife, Abbey, to pursue an MBA. He interned at Bain and Company where he will be joining full time in 2021. Peter loves music, sports (especially golf), spending time on the water, theater, movies, and traveling.
Bridget Morton
Career Services Chair
Bridget.M.Morton.TU21@tuck.dartmouth.edu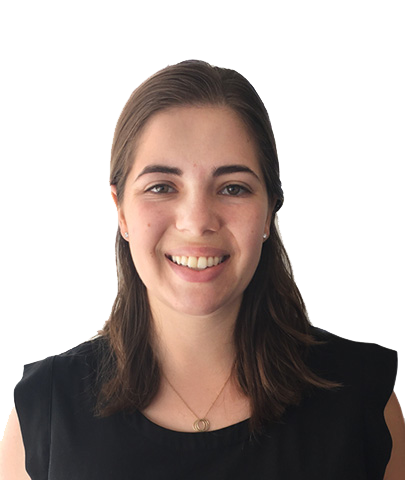 Bridget was born and raised in Baltimore, Maryland. She earned her B.S. from Georgetown University with a Management major and a Theology minor. Prior to Tuck, Bridget lived in DC and worked on the Strategy team at Appian, an enterprise software company. This summer, she will be interning with McKinsey (Boston). As the Career Services chair for Student Board, Bridget is the liaison between the student body and Career Services, and is responsible for collaborating with Career Clubs and students to deliver professional programming. Outside of Student Board, Bridget was an associate for the Center for Digital Strategies and the co-founder of Tuck's unofficial Supper Club.
Melisa Aslan
Melisa.Aslan.TU21@Tuck.Dartmouth.EDU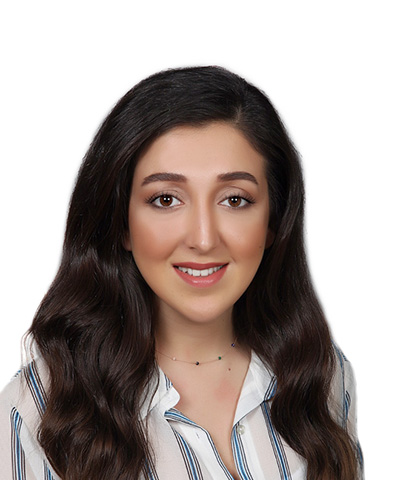 Melisa was born and raised in Amasya, Turkey. She got her B.S. in Chemical engineering from Drexel University with minors in Engineering Management and Business. Prior to Tuck, Melisa worked in Oil & Gas as a production planning engineer for TUPRAS (Turkish Petroleum Refineries) in Turkey and as an IT project manager for Sunoco LP in the US. Outside of the student board, Melisa is a Revers Center for Energy fellow, leadership fellow, Women in Business and Tuck Gives co-chair and enjoys yoga and hiking.