Student Board
The purpose of the Tuck Student Board is to serve as the voice of the student body at the Tuck School of Business at Dartmouth, work with Tuck's administration in all matters affecting the student body, and foster leadership development for its members.
The board is also charged with managing the student activity budget, which comprises funds that are allocated across all student-led clubs and functions for the purposes of connectivity and enhancing the overall experience of the Tuck community.
The vision set by the current student-board president is as follows:
To create an environment where all students feel connected, culturally fluent, and supported in their future endeavors.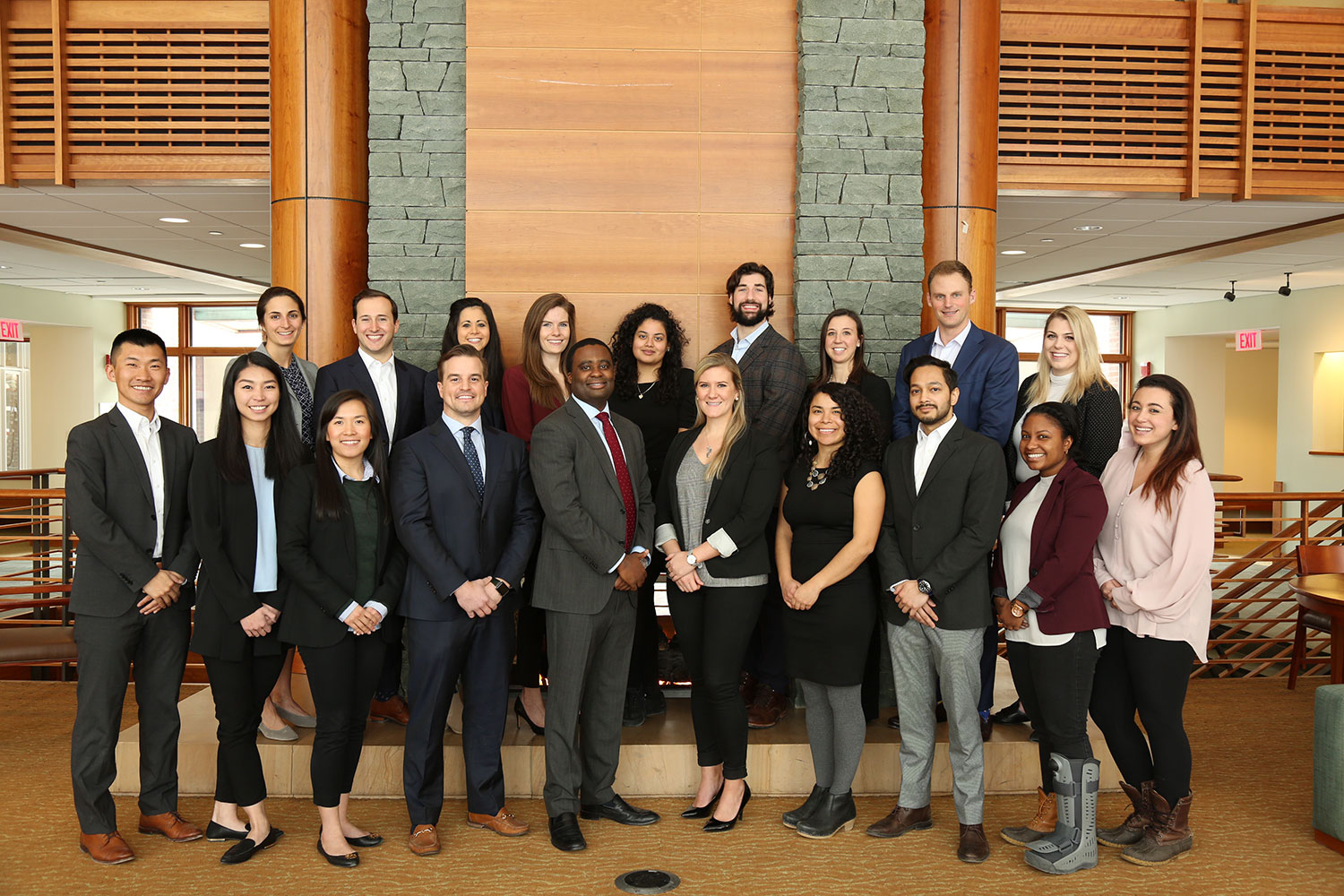 Executing this vision is the responsibility of the student board and student clubs and is carried out through five key priorities:
Deepen connectivity within and between Tuck classes
Develop more student board–sponsored activities that appeal to a broader spectrum of interests and foster small group connections and cross-class engagement; and ensure that students are heard and feel supported
Increase focus on cultural competency
Provide education, outreach, feedback, and fun family programming opportunities to develop Tuckies as inclusive leaders
Further engage the broader Dartmouth graduate community
Develop joint programming with Thayer, Geisel, Guarini, and other schools' programs to benefit tech-focused students, entrepreneurs, and those interested in building design-thinking skills
Connect with Tuck Computing for continuous improvement of technological capabilities
Partner closely with Tuck Computing to better understand the possibility of enhancements and flexibility of services on campus and remotely, particularly given Dartmouth/Tuck-contracted WiFi, cell/mobile access, and other functionalities
Enhance the academic curriculum and Career Services experiences
Continue existing dialogue with the MBA Program Office regarding the academic experience and potential enhancements to it; work with career advisers to increase transparency in the recruiting and bidding processes